Content marketing
Content marketing in digital channels have become a staple at most agencies with a digital focus. Well, at least in terms of services they pitch to clients. But is it really what they say it is? Is it content marketing? It is easy to get confused by terms that includes the arbitrary word "content".
What is content marketing and what does it do?
Content marketing, as defined by Joe Pulizzi among others (see the section on its history below) has the potential to increase your sales, lower your costs and strengthening your relationships with your customers.

The central point in available definitions is that it is a strategic approach with a clear commercial purpose where a business strives to attract and retain an audience that over time can be influenced in the direction of the business' needs and wants, weather it is to grow in volume, users, margin or engagement.
Take your e-commerce offering beyond price & product, get more new & returning customers. Become the hub for your industry & increase the quality of your leads. Learn more about your target audience, increase loyalty & become the market leader in your niche.
Why content marketing?
Content marketing is the practice that concerns building an audience over time that you can influence in a certain direction. But how does content marketing differ from other ways of acquiring customers and retaining existing ones? Isn't it just easier to buy ads, and to do things as we always have?

Content marketing is a commercial practice. The difference lies in the approach (and in how the value is managed over time).
Sales: in addition to increased new customer acquisition, content marketing generally provides larger orders and a more effective word of mouth effect.
Cost savings: you reduce your marketing costs by investing in your platform and brand instead of buying attention and orders, repeatedly.
Customer experience: value-creating and relevant content over time builds loyalty, repurchase rate and more satisfied customers
In the book "Killing marketing" from 2017, Joe Pulizzi and colleague Robert Rose added a fourth argument for content marketing:
Revenue streams: the platform you build opens up for new revenue through advertising, events and collaborations.
Benefits of content marketing
Unlike ads, sponsorship, collaborations, etc., content marketing helps you with revenue, costs, loyalty and business development. Not to mention knowledge of your target audience. But to cope with this, you need to have a longer perspective than the current month's sales budget.

With the help of market insights, strategy, and a concrete action plan, you build a platform that increases in value and consolidates your position in the market.

With effective & strategic content marketing, you build strong relationships with your target audience. Increase your sales & lower your marketing costs. Drive loyalty & raise the level of your business development.
Services
Content marketing process
Content marketing training
Contact me if you want to…
Know more about your competitors, their strengths and weaknesses
Get a better understanding of your target group/audience and what they are really looking for
Give your upcoming market launch (ecom or website) the best possible start
Know how to grow without being addicted to ads and big budgets
Do you want to know more?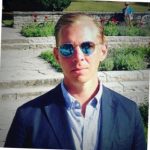 ---
This is content marketing
Content marketing is a term used by many the past 10 years. Both SEO agencies and social media experts talk about content marketing. But are they really talking about the same thing?

If you break down the term, you can easily understand the confusion. "Content" can accommodate pretty much anything published online, from SEO-optimized landing pages to stories on Instagram. "Marketing", to acquire new and retain old customers. They are equally valid for both SEO and social media, as well as any other practice or team (except maybe finance). However, this does not constitute content marketing. This is content marketing.
Content marketing – how it got started
The idea behind content marketing is not new but gained renewed popularity in connection with the American entrepreneur Joe Pulizzi starting the Content Marketing Institute in 2011. Pulizzi had used the term "content marketing" already in 2001 when he worked for one of the world's largest companies in what was called "custom media" (Penton media), i.e. customer and member magazine. An example of Swedish custom media is ICA Kuriren, which was started as early as 1942.

During the years around the turn of the millennium, the number of channels that were open for communication for companies increased (cable TV, satellite, web, streaming, social media and more). This growth gave rise to a discussion about the future of marketing communications.

Before Pulizzi coined "content marketing", there was great conceptual confusion and disagreement about what future communication would look like. Examples of concepts that flourished are custom media, member media, branded media, and brand journalism. A contributing reason why it was precisely "content marketing" that took home the victory was the emphasis on it being a commercial practice first and foremost.

In 2013, the new yet old practice content marketing came to Sweden. Today there are hundreds of content agencies on the Swedish market.

But what is it then that distinguishes the content marketing of the 21st century from ICA Kuriren, The Locomotive (Hartford Steam Boiler Inspection and Insurance Company), the Michelin guide (Michelin) and The Furrow (John Deere)? Let's first look at definitions of content marketing.
What is content marketing exactly?
Definition of content marketing according to Content Marketing Institute 2011:
"Content marketing is a strategic marketing approach focused on creating and distributing valuable, relevant, and consistent content to attract and retain a clearly-defined audience – and, ultimately, to drive profitable customer action."

Content Marketing Institute, 2011
In 2020, the same Pulizzi defined content marketing as follows:
"Content marketing is a blanket term that describes the process of creating and sharing relevant brand information in hopes of engaging current consumers and attracting new ones".

Joe Pulizzi, 2020
When is it NOT content marketing?
There are things and practices that are not content marketing. Experts in everything from SEO and social media to advertising and CRM talk fondly about content marketing and why their particular area is especially suitable for, and sometimes even synonymous with content marketing.
Content marketing is a framework and an approach. It is not bound to, nor defined by, individual channels or practices such as SEO, native advertising, social media, or website content. However, these can be included in content marketing in the capacity of insight and distribution channels.
Content marketing – create assets and build platform
A concentrated version of definition is that content marketing is about producing and distributing content (to a well-defined audience).

Exactly what is to be produced and how the content is to be distributed is not defined. However, the goal is clear: the audience you attract should also come back to your platform (so that you can influence it). Getting the audience back to your platform is incredibly important.

In order for the time and resources you invest to also become a profitable and sustainable investment, it is important that you own the platform. The platform can be, for example, a website, a newsletter or a podcast.
Advantages and disadvantages: owned and rented / borrowed platforms
Owned platform
+ You invest in something you can control

+ You collect and own data that gives you knowledge

– Building and managing your own platform requires more of you and your organization
Rented / borrowed platform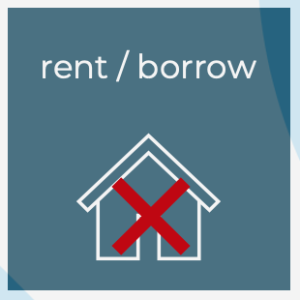 + You can get started quickly

+ You can quickly reach groups you do not have an existing relationship with

– You can get rid of communication opportunities, reach and data at any time (for example in the event of policy changes in social networks)
What is a content marketing strategy?
A well-developed content marketing strategy is the basis for implementation, follow-up, and success. It is in this that you define what you want to achieve and on an higher level how you should go about to achieve it.
A strategy will also be a support in that it will define things you should NOT do. But before we go through the framework for a content marketing strategy, I want to briefly clarify the difference between "content marketing strategy", "content strategy" and "content plan".
Content marketing-strategi: definierar affärsmål och ramverk för värdeskapande innehåll i förhållande till en väldefinierad publik.
Content-strategi: går ner på detaljerna i content marketing-strategin men kan även rymma innehåll som inte tillhör content marketing-programmet (som produktinformation på en e-handelssida).
Innehållsplan: en taktisk plan att använda i ditt dagliga arbete