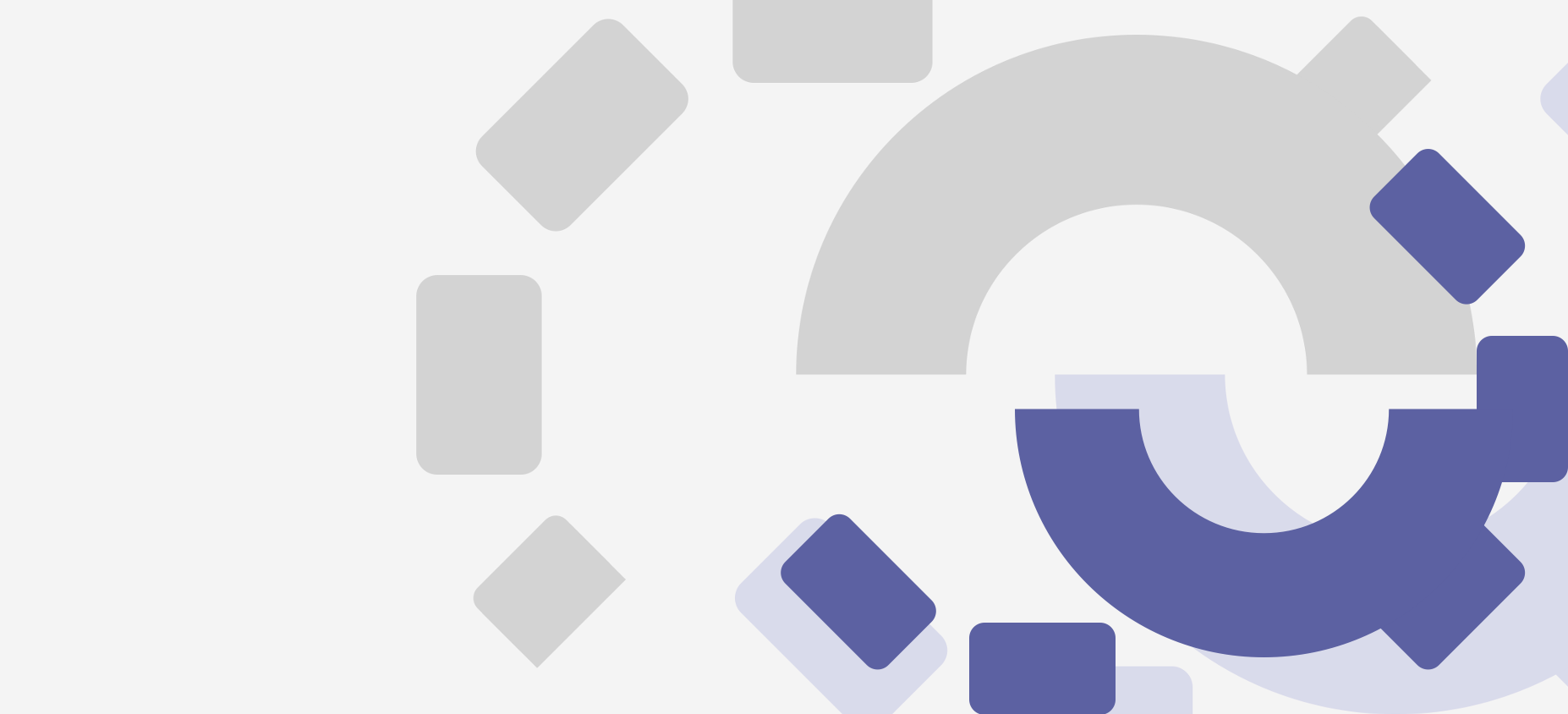 Due diligence and M&A
in e-commerce 2022
Buying another business is an example of a data driven decision partly set outside and in parallel to internal projects and processes. When a business decides to acquire, or to join forces with another business, experts in M&A at a finance focused consultant firm are usually project lead. But do they know how to assess an online business in 2022?
In order of magnitude, mergers and acquisitions probably rank number one among complex decisions a business can make. When done right it can change the future of the company, and in some cases an entire industry. When done poorly it drains your company of human and financial resources. Hence, the importance of getting all the facts before the decision is made is crucial.

This is why there is such a thing as a due diligence process. A due diligence process relating to e-commerce or any business with a substantial digital footprint differs somewhat from pre-internet DDs. The digital landscape has its own pitfalls and hidden treasures.
Due diligence in one sentence
Due diligence is a comprehensive assessment of a business' assets, liabilities, and commercial potential, undertaken by a prospective buyer in order to decide whether to proceed or not.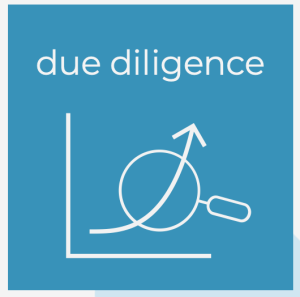 What is due diligence – classic model step-by-step with 2022 additions
The purpose of the due diligence process is to provide the buyer with information regarding the target business to help set market value, estimate overall business value add, to prepare for integration (or whatever the plan is for the post M&A operation) and ultimately to say yay or nay to buying the business.

The classic DD-process most typically includes 13 steps grouped into General business overview, Organization, Value creators and Risks. I've included the updates for 2022 and online businesses under each section (marked "2022 addition")
General business overview
Why is the business for sale?
Regardless of who initiated the discussion, it's important to understand why the seller is willing to sit down at the table. Information required to pass this first step is:
Why is the business for sale?
Is this the first time the business is on the market?
Has the business acquired or merged with other business prior to the current M&A discussion?
What is the business?
Once you know why the company is for sale, it's time to learn more about what company plans look like and how they work to get there.
What is the business plan?
What are the long-term strategic goals for the business (besides selling it)?
How complex is the business (in terms of subsidiaries and partners)?
What products and services does the business offer and how complex is it to manage?
What is the organizational and geographical structure of the business?
What is its financial status?
Sound finances is (most of times) a prerequisite for a transaction. Besides making sure everything is up to par, financial information can give you insights into the business' trajectory.
Are the financial statements in order and audited?
Has margin developed in a reasonable way relative to the business plan?
Are future forecast reasonable given historical performance and current trajectory?
How much working capital is required to run the business as stated in strategy and plans?
What are planned CAPEX and investments?
What are the terms of outstanding debt?
Are there sufficient financial resources to cover the cost of said transaction?
Corporate
To get a better understanding of the target business' structure its corporate documentation and records are reviewed.
Get a general overview of the business' documentation
Who are the current directors and officers?
Who owns shares, options, warrants, preferred stocks of the business?
Who can vote and what voting agreements are there?
Are there any subsidiaries to the company?
Are securities, recapitalization and/or restructuring documents issued and in line with current best practice and regulation?
Value creators
Target group and customer base
A business' target group and current customer base tells you a lot about strategic fit, profitability, sales and marketing effectiveness. If the targeted business is in the same niche or industry, this exercise will also give you a better understanding on gaps and overlaps.
Who and how many are the target business' most profitable customers?
Who and how many are the target business' loyal customers?
What risks, connected to the customer, are there?
Are there any issues, beyond what is expected for you industry, related to customer care, returns or warranty?
(2022 addition) In addition to reviewing ideal target group and current customer base a 2022 DD should include looking into target audience, visibility share, online demand, CRM, and customer care metrics. This will give you invaluable insights into the target business and industry.
How large is the business' target audience and how is it defined?
How big is the online demand for the target business' products and/or services?
What is the estimated trajectory for these products and/or services online?
What is the target business' visibility share (share of organic traffic) and what is the trend going forward for its top products and/or services?
Top metrics CRM such as net list growth, engagement, active customer base growth vs. customer acquisition rate.
Customer care metrics such as tickets to transactions ratio, returns and NPS.
Production and fulfillment capabilities
The state of a business' fulfillment and production capabilities gives you a good idea of its ability to handle crisis and growth.
Who are the business' largest suppliers in terms of volume, sales, margin?
Who are the most business-critical partners and subcontractors?
What is the average and maximum monthly output/yield?
Patents and technology
Future value and the security of current value creation hinges to a great degree on a business' patents, IPs and trade secrets. The extent and quality of these will give you a better view of future gains and stability.
What IPs or trademarks does the target business own?
Are there any patents tied to the business?
How are the above created and how are trade secrets protected?
(2022 addition) Sometimes a business has its most valuable IPs in the organization and built into the technology. It is not uncommon that these gems are unknown to the c-suite.
Review the most typical sales funnels and conversion steps to identify inhouse developed solutions.
Interview team leads and specialists (if possible) to uncover innovators and trade secret VIPs.
Do an external covert test-purchase and technical review.
Marketing strategies
Peering into the marketing strategy, spend and organization will further increase your understanding of how the target business manages to reach its targets.
How to do the target business differentiate itself from its competitors?
What are the most important channels?
Agency vs. inhouse in terms of core competence crucial to the strategy?
Historical development of cost per sale vs. growth?
(2022 addition) To get a better, more truthful, understanding of what makes marketing great, look beyond the Power Point presentations and management jargon.
Ask for a list of the business' top five competitors and do an impartial comparison focused on customer experience, offering and visibility share.
Review top channels by looking at potential, engagement, performance and cost.
What part of marketing is placed outside the company, i.e., at an agency or partner?
How is ROI calculated?
What influence priorities and resources?
Is there a monthly, quarterly, or yearly marketing plan?
Strategic fit
Most often an acquisition, or merge, comes with the idea that the two business' complement or even be something more than the two together, i.e., be a strategic fit.
What will the net customer base look like? Is there a small or big overlap?
What will the combined offering look like?
What competences will the target business contribute with?
What and how will synergies be obtained?
(2022 addition) In an online business a website can have an audience outside what you define as your current market. Buying another business can open up new possibilities unknown to the seller.
What will the combined visibility share be in focus markets and categories?
In what other markets and categories do the target business have a visibility share?
Organization
Information and infrastructure
In an e-commerce setting IT is a key part of what creates value for the business. Having a sound infrastructure, strategy and contingency plan is equally valid outside a strict e-commerce environment.
What systems are business critical and how are they maintained? Outsourced or inhouse?
What is the estimated capacity for these based on current growth run rate?
Who are the key partners handling outsourced parts of the IT-infrastructure?
What is the annual IT maintenance cost?
Is there a contingency/recovery plan with sufficient capacity in place?
(2022 addition) Is your plan post transaction to merge the target business' IT-infrastructure with your own? By putting some extra effort into critically reviewing the time and cost related to a migration project you can get a better understanding of what the real benefits will be.
What systems would be up for merge/migration post transaction?
What would such a project cost in terms of time from the organization and outside consultants?
Management and employees
Many companies say that their most valued asset are their people, i.e. management and employees. By getting a good understanding about the organizational structure, compensation and incentives you can pinpoint strengths and weaknesses to consider during and after the M&A process.
How are people organized, i.e. what does the organizational chart look like?
What is the compensation (salary) structure for the board, management team, middle management/team leaders and employees?
Besides the management team, are there any key employees (or informal leaders) crucial for the business?
Besides salary, what other benefits (e.g. free lunch, gym card, work from home) are in place for middle management and employees?
Are there any incentives or bonuses for the management team?
Do they have clear policies, employee manuals and code of conduct?
Full background check on CEO and CFO.
Risks
Legal and regulatory issues
Some risks are worse than others and the worst of all are the once you do not know about. Litigation and regulations, whether threatened, pending or already settled should all be reviewed as a foundation for both historical performance and future conditions.
What type of historical legal settlements has there been and what were the terms of these?
Are there any threatened or pending litigation, and if so, what is the nature of it?
What current claims are there against the business?
Is there any recent, upcoming, or proposed regulation with an impact on the business or industry in general?
(2022 addition) Besides legal and regulatory risks a business with an online presence (e-commerce or not) will have to take the policies of Big Tech into consideration. This aspect of both M&A and running a business is often overlooked outside highly regulated industries such as tobacco, alcohol, pharmaceuticals, betting, financial services etc. A policy set by for example Google way have the same or even larger impact than what public representatives writes down in law.
What industry is the target business in as seen by "The Big Five" (Alphabet (Google), Amazon, Apple, Meta (Facebook/Instagram) and Microsoft (Bing)?
What official documentation is there about this particular industry?
What is the past 3-year track record of policy changes?
What is the expectation of upcoming policy changes?
Is there currently any practices employed by the target business that violated current policies?
Have future policy changes been included in strategy and plans (mostly marketing and tech/IT) going forward?
Environmental and sustainability issues
Even if the business you're targeting is not working within an industry typically associated with environmental issues these topics should be walked though.
Is the company, or any of its close affiliates, involved in any operation using hazardous substance or materials? Plastic and other fossil derived material should be included.
If so, are all permits in order and included in a supplier/partner code of conduct?
---
Contact me if you want to…
Know more about your competitors, their strengths and weaknesses
Gain a better understanding of the company you are considering acquiring
Understand how policies can affect your business
Are you interested in exploring M&A opportunities in 2022?